Jordan is home to both Christian and Muslim citizens who live, work, and enjoy life together, constantly embracing each other's religious traditions and celebrations and coexisting side by side in their home nation.
Author and travel writer Andrew Evans visited Jordan in September where he had a memorable experience learning about Jordan's religious harmony from HRH Prince El Hassan bin Talal of Jordan, King Abdullah II's uncle, as well as a Jordanian Catholic monk.
Read on for excerpts from Andrew's experience in Jordan.
"What can Christians learn from Muslims?" I asked Jordanian-born Catholic monk, Ammar Shahin during my trip to Jordan.
The monk answered immediately: "Love, respect, charity, and to accept others as they are." I heard the truth that I have lived myself—in Jordan and elsewhere in the world. Despite the names and labels we use to define our differences, something far bigger connects us.
"We all have the same father," Father Shahin smiled at me. "We all share the same God."
This message of a common spirituality lies at the heart of the work done at the Royal Institute of Inter-Faith Studies (RIFFS). Based in Amman, RIIFS was founded by HRH Prince El Hassan bin Talal to promote intercultural and inter-religious peace in the region and the world. As a member of the ruling family of Jordan, as well as a global thinker, diplomat, and self-professed history buff, His Royal Highness invited me out to the lesser-known site of Qasr Al-Mshatta, the ruins of an Umayyad winter palace located south of Jordan's capital city of Amman. Walking beneath the great walls and lofty dome, the prince showed me the standing ruins of the palace that is from the Ummayad period, when Islam first took root in the area of the Levant in the middle of the 8th century.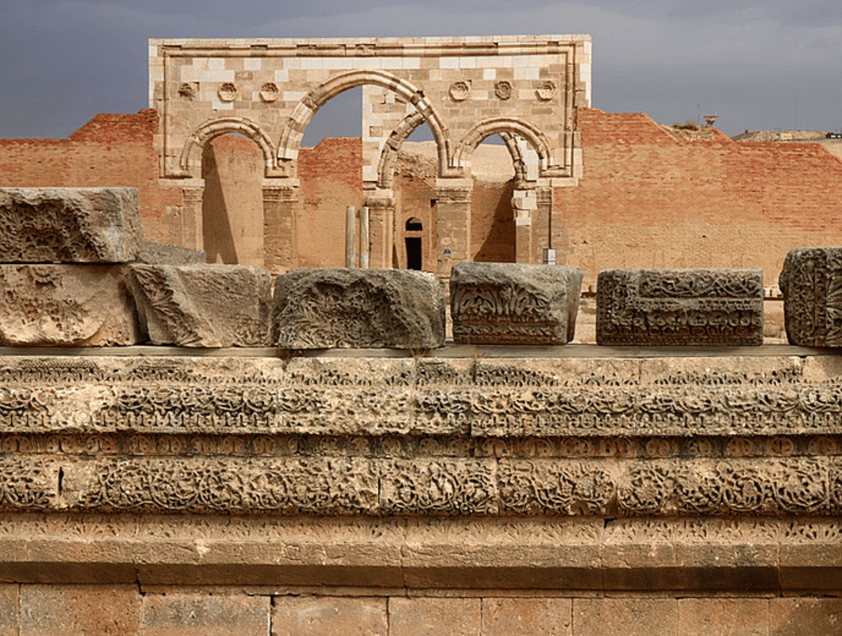 (Photo credit: Universes Art)
"Jordan is an adjunct to Mesopotamia," explained HRH Prince Hassan, "And so far, we've only uncovered 15% of what lies beneath the surface. I mean, we just discovered bread that was baked in 4,000 BC."
Indeed, it's the immeasurability of time that defines Jordan for me. Every time I come back to Jordan, I have to readjust my clock of the world, because time occurs on a much larger scale, from the fossils and stone age tools in the ground, to the ancient temples first mentioned in the Old Testament. The whole of human history seems to rest on the surface of Jordan.
"In Jordan we have true co-existence! It's always been a part of our life. We live it every day." HRH is proud of his culture and feels the imperative to spread Jordan's interfaith message. "I believe in one civilization and ten thousand cultures," he told me. "It's not a clash of culture, it's a fusion of cultures that should be understood. And that is a niche that Jordan can offer to the world."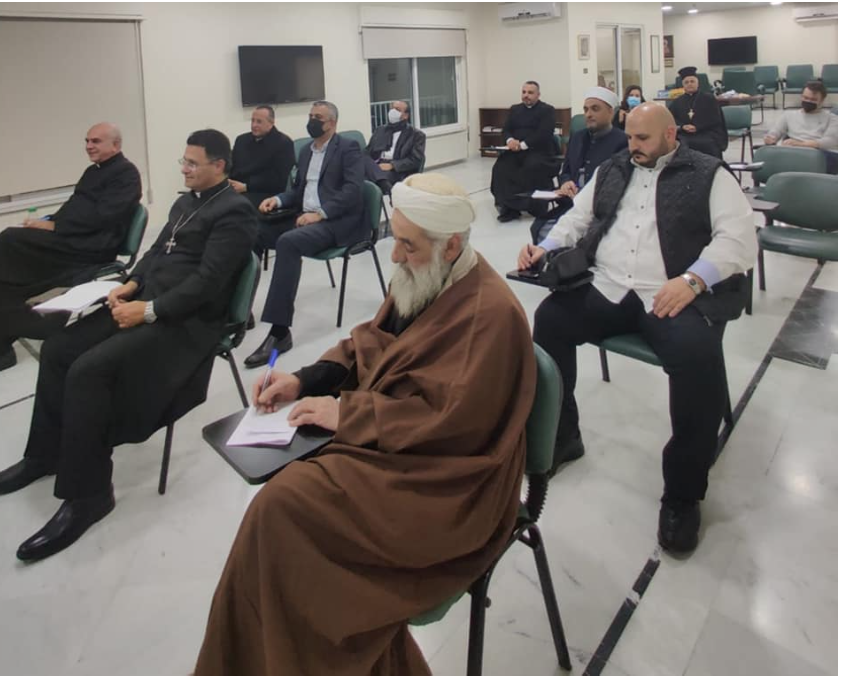 ("Arab-Christian Heritage and Christian-Islamic Dialogue" lecture held by RIIFS; Photo Credit: RIIFS)
As a traveler, I can only agree. As destinations go, I know no better than Jordan for Christians to better comprehend Islam, and for Muslims to learn about Christianity. Sometimes, I wonder if Jordanians can truly appreciate how unique they are—to have centuries upon centuries of peaceful coexistence between different religions. But harmony and humility are part of the culture—and part of Jordan's sacred landscape. This is a land of many overlapping histories that became one nation, united by what is shared instead of what is different. This is what Jordan shows me time and time again when I return, that we can learn to get along—and to thrive together—if we allow it.