Jordan has been mentioned in multiple verses of the Holy Bible and religious sites dating back to thousands of years ago have been discovered across the kingdom, making Jordanians part of the Christian community for centuries.
Christians living in Jordan go all the way back to the very early start of Christianity itself. Today, Jordanians are not only aware of their religious and historic past but they are constantly surrounded by some of the oldest Christian sites and stories on a daily basis. Specifically, the Jordanian city of Madaba is filled with ancient churches as well as artworks and mosaics from centuries ago, including the magnificent and oldest surviving mosaic map of the Holy Land that was discovered in 1884. Many of these churches are still in use today. Madaba is mentioned in different places in the Bible and referred to as "Medeba." The verse Isaiah 15:2 states the following, "He is gone up to Bajith, and to Dibon, the high places, to weep: Moab shall howl over Nebo, and over Medeba: on all their heads shall be baldness, and every beard cut off. The verse Joshua 13:9 also states, "From Aroer, that is upon the bank of the river Arnon, and the city that is in the midst of the river, and all the plain of Medeba unto Dibon."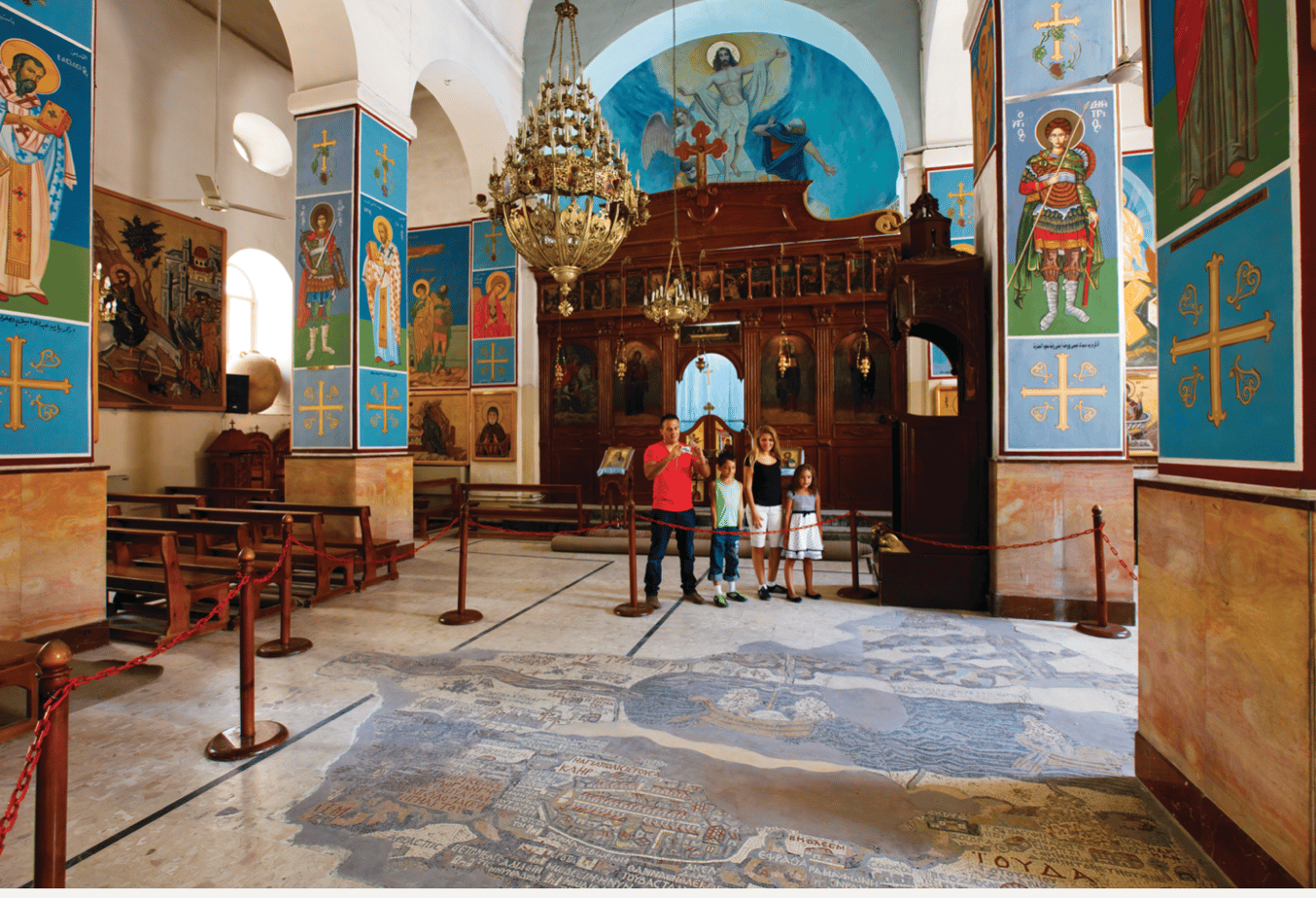 (Mosaic in Madaba Church, Jordan)
Additionally, in 2008, a group of archeologists in Jordan claimed to have discovered the world's oldest church dating back to 2,000 years ago. The church was found underground below the ancient Saint Georgeous church, which itself dates back to 230 AD, in the town of Rihab north of the kingdom.
The holy site of the Baptism Site where Jesus Christ is believed to have been baptized as well as Mount Nebo, which is considered to be the place where prophet Moses was buried are also located in Jordan and many Jordanian Christians have lived near and around these places for centuries.
Moreover, In Jordan's capital city of Amman one can also find Latter-Day Saints churches that have been places of worship by Jordanian Christian community members for many years, and some Christians in Jordan continue to speak and pray in ancient Syriac and Aramaic languages.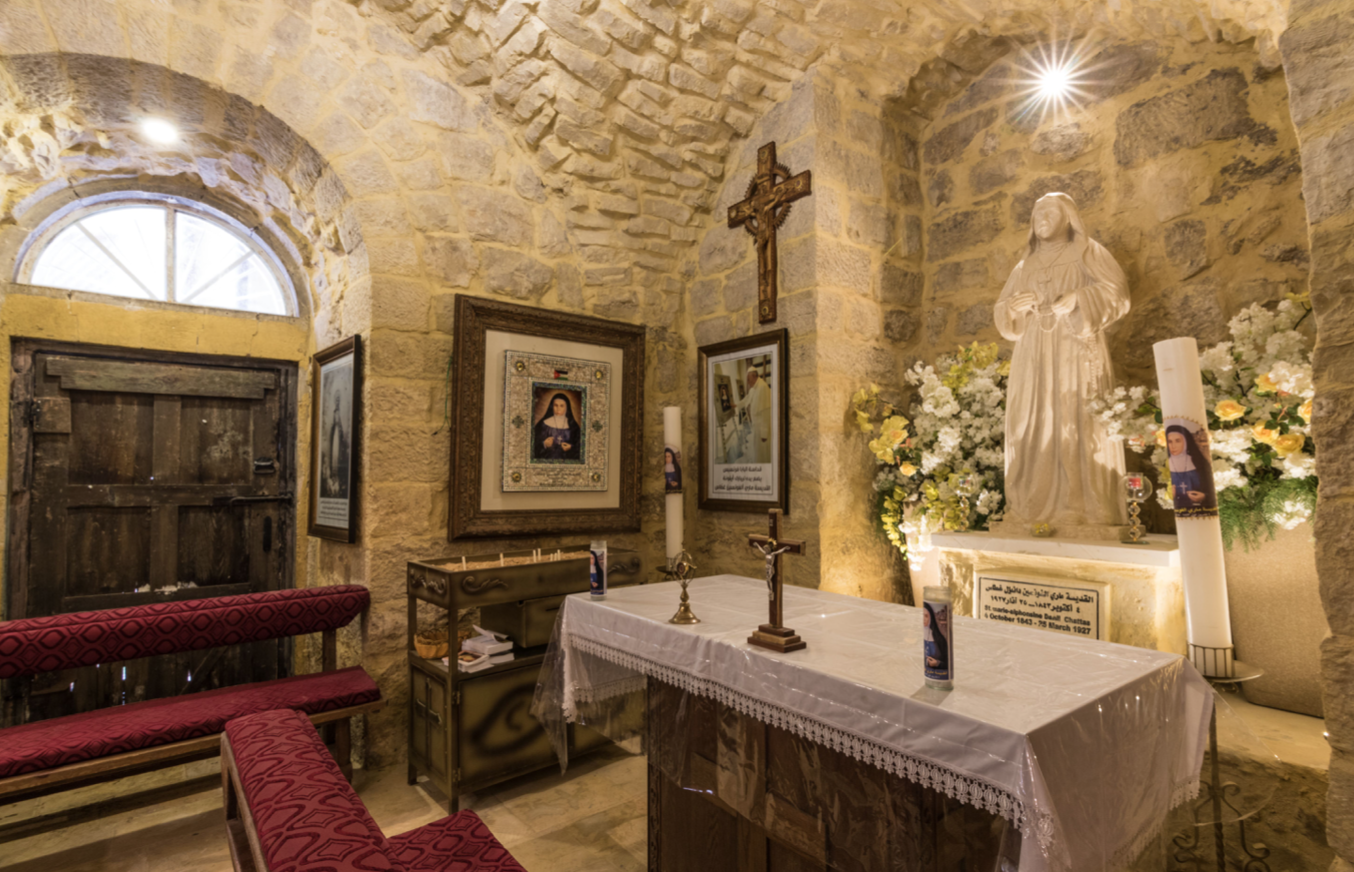 (Church in Amman, Jordan)
Till this day, Jordanian Christians trace their faith back to the early days of Christianity as they continue to be surrounded by some of Christianity's oldest stories and places.