The sacred site of Jesus Christ's baptism, commonly known as "Bethany Beyond the Jordan" can now be experienced from anywhere in the world.
The Baptism Site, also referred to as Al-Maghtas, which means "baptism" or "immersion" in Arabic, is the location where John the Baptist is believed to have baptized Jesus Christ in the Jordan River. Additionally, the Baptism Site is considered to be the place where John the Baptist began his public ministry and performed various baptism ceremonies throughout history.
In the holy Bible, Matthew 3:13 states: "Jesus came from Galilee. He went to John at the Jordan River to be baptized by him. John tried to stop Him. He said, "I need to be baptized by You. Do You come to me?" Jesus said to him, 'Let it be done now. We should do what is right.' John agreed and baptized Jesus."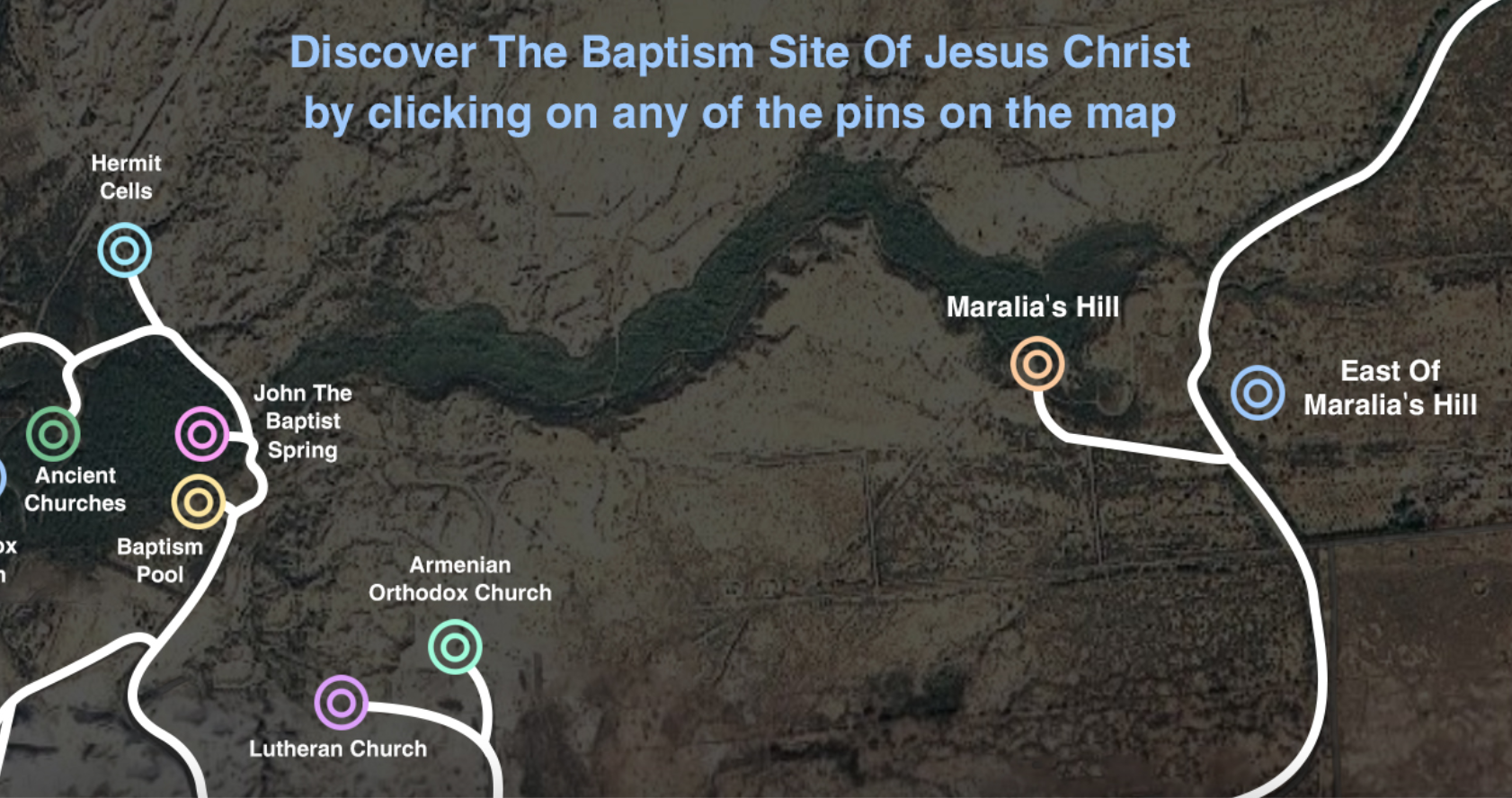 The Jordan Immersive Experience is a virtual reality program launched by the Jordan Tourism Board that allows users to explore many of Jordan's wonders, biblical locations, museums, and galleries online, including the Baptism Site of Jesus Christ. The program shows an extensive map of the Baptism Site that offers a start and end point. It also includes 16 pins of the many important spots in the area, including The Shrine of Jesus, The River of Jordan, and the Baptism Pool, as well as many new and ancient churches.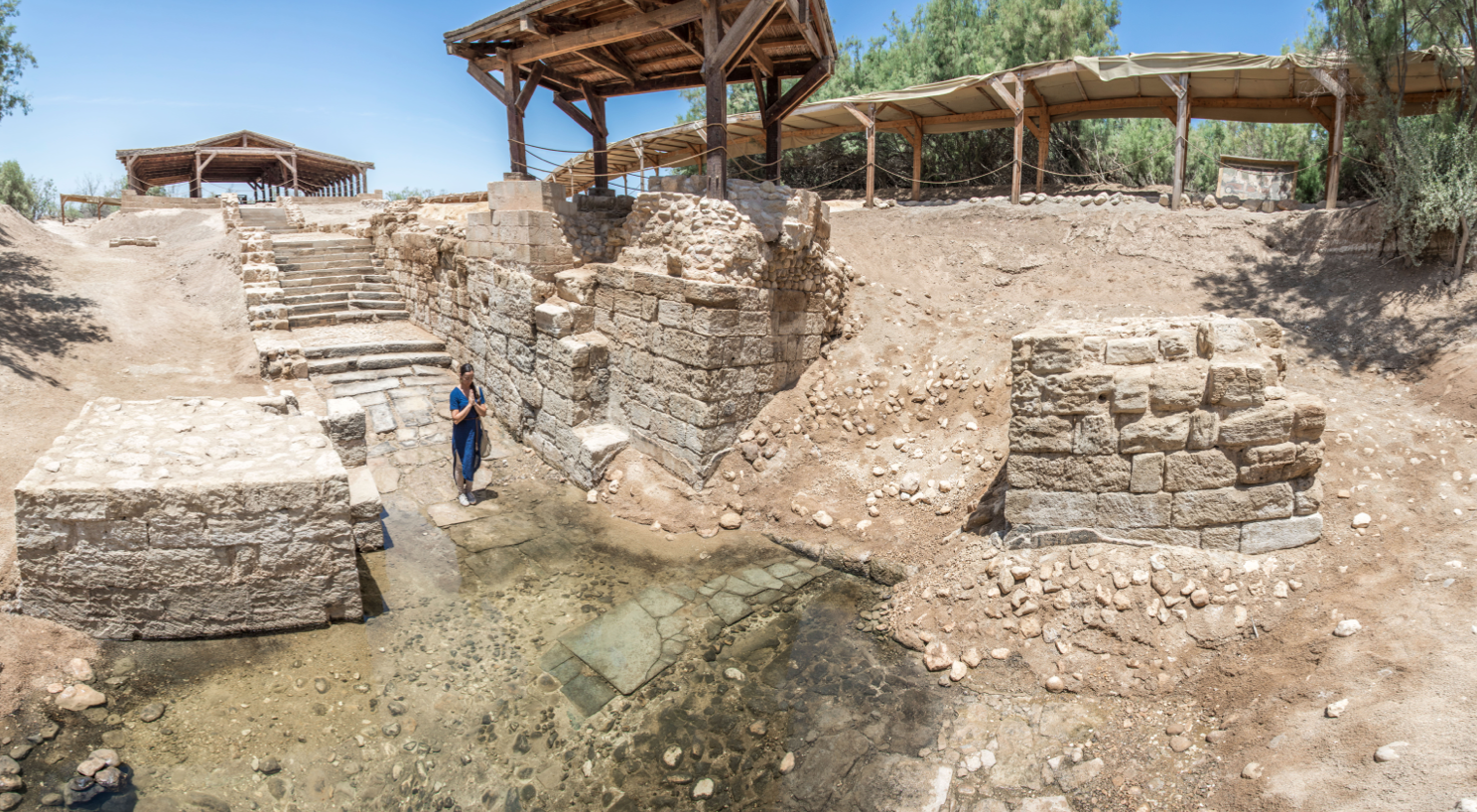 In addition to the Baptism Site, users can virtually tour some of Jordan's other wonders, including the Nabatean stone-city of Petra and one of the seven wonders of the world, the Dead Sea Panorama, which is the lowest point on earth, and the historic Al Shobak Castle. The Jordan Immersive Experience features full rotation images of the locations as well as specific explanations in English from knowledgeable tour guides. The program provides users with the unique opportunity to walk alongside the guides and witness the incredible features of the sites as if they were on a live tour in the kingdom.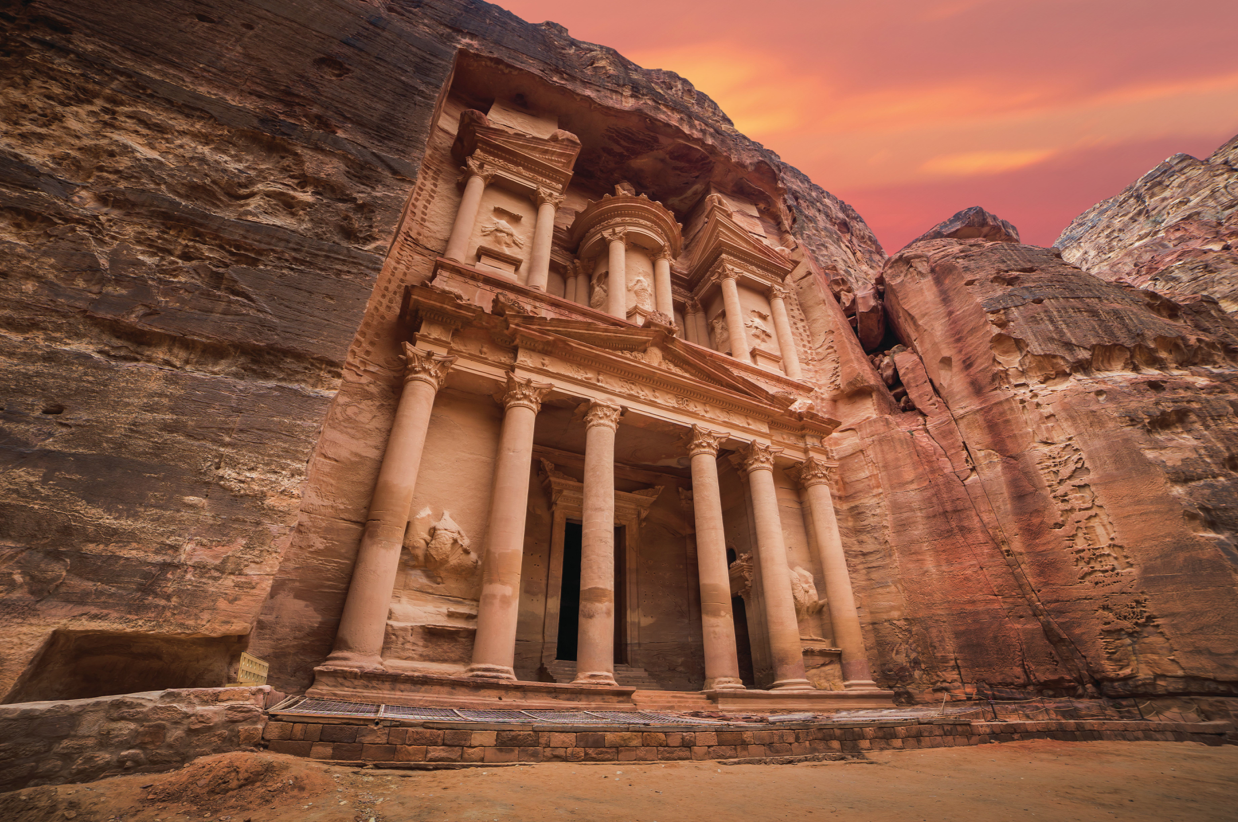 Designated as a UNESCO World Heritage site, the Baptism Site is one of the most biblically important places around the world and through the Immersive program it is merely a click away for anyone to experience.
The Jordan Immersive Experience can be downloaded for free as an app for Android or IOS and the tour can also be taken through an internet browser.