Jordan's many biblical sites, world-renowned touristic destinations, and romantic outdoor venues make the kingdom a top place for a destination wedding.
The enjoyment of planning a wedding is that couples can choose from infinite options to make their big day special. While many couples may prefer to have their wedding in their hometown, others choose to say "I do" in destinations across the globe.
Destination weddings can be immensely special, offering memorable travel experiences for guests, various cultural immersions, and lasting memories with loved ones in a foreign country. Whether a couple hopes to have their wedding located among mountain views, historical architecture, or simply wants to include the excitement of travel and adventure into their celebrations, a destination wedding may be the perfect choice. Specifically, Jordan's religious and spiritual places ranging from the biblical town of Mount Nebo to the Dead Sea, which is the lowest point on earth, provide an array of local gems and unique opportunities for couples to find their dream wedding location for their magical day.
JTBNA compiled the ultimate list of some of the top places across Jordan for the dreamiest wedding.
1. Mount Nebo
Located a short drive from Jordan's capital city of Amman, the town of Mount Nebo may not be the typical wedding venue but with its impressive panoramic views and magnificent architectural remains, this may be one of the most distinctive destinations for a couple to share their vows. Mount Nebo is also admired for its well-reserved Byzantine mosaics, ancient churches, and biblical references of the prophet Moses. The town's religious and historic significance can create an astounding spiritual experience for couples who choose to be married at the site.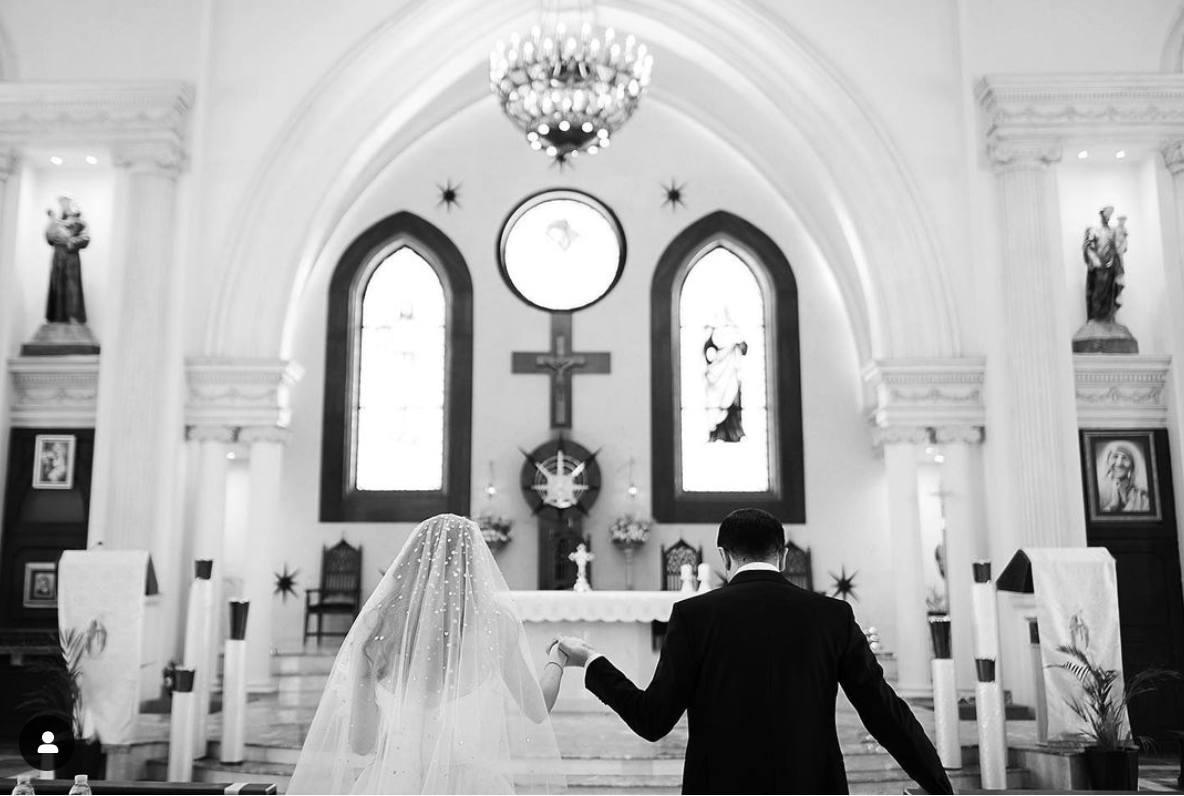 2. The Dead Sea
Known as the lowest point on earth and renowned for its stunning sunsets and biblical stories mentioned in the Old Testament, the Dead Sea is one of the most gorgeous and favored places in all of Jordan to say "I do." It's many hotel options, including the Dead Sea Marriott Resort and Spa, the Kempinski Hotel, and the Hilton Dead Sea Resort and Spa provide guests not only with various venues as well as dinning and celebration options on their extensive properties but also exquisite seaside backdrops for the most dreamy wedding photos. The Dead Sea's year-round warm weather also makes for a wonderful winter wedding for those who wish to escape the cold.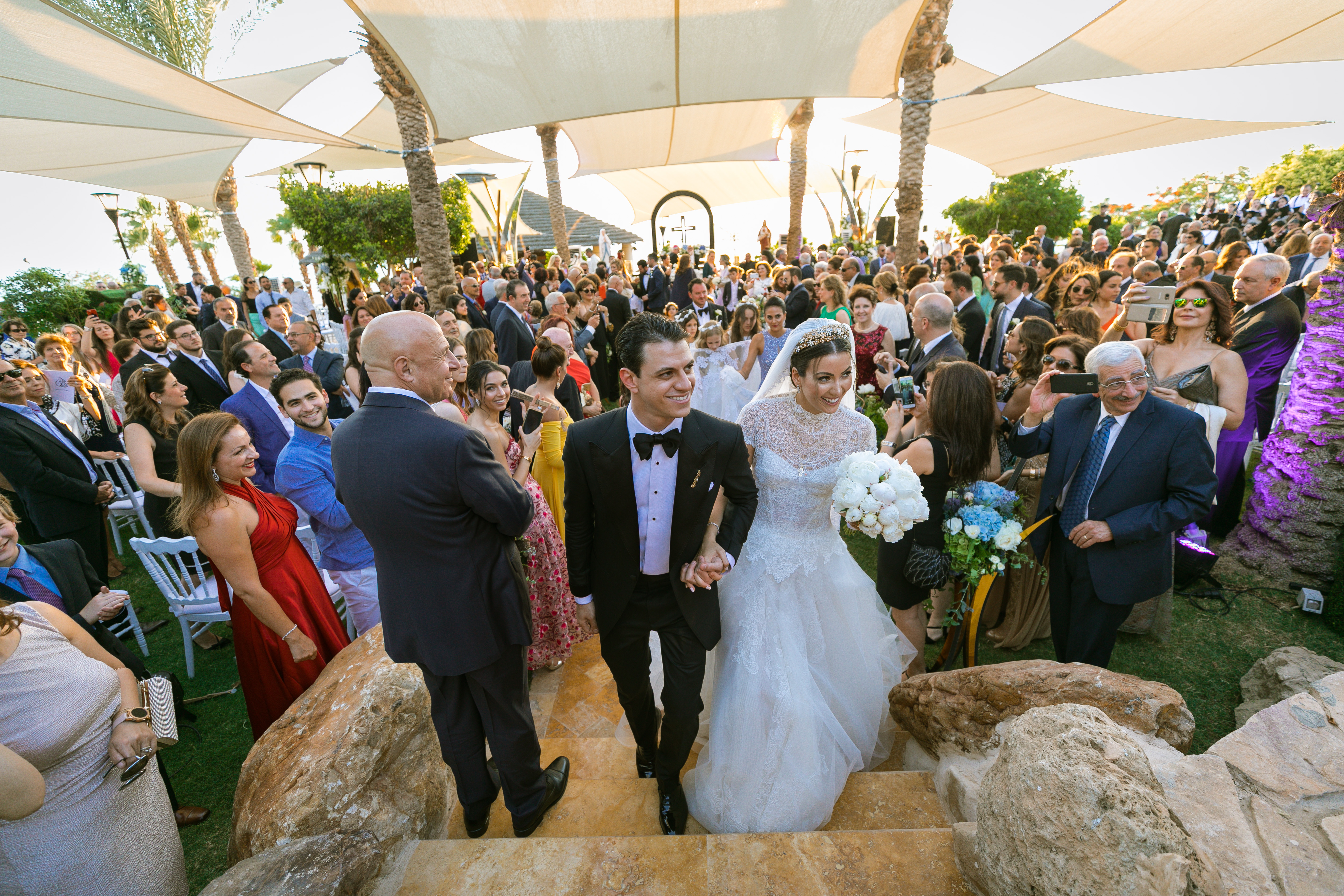 (Pictures from my wedding at the Marriott Resort and Spa, Dead Sea)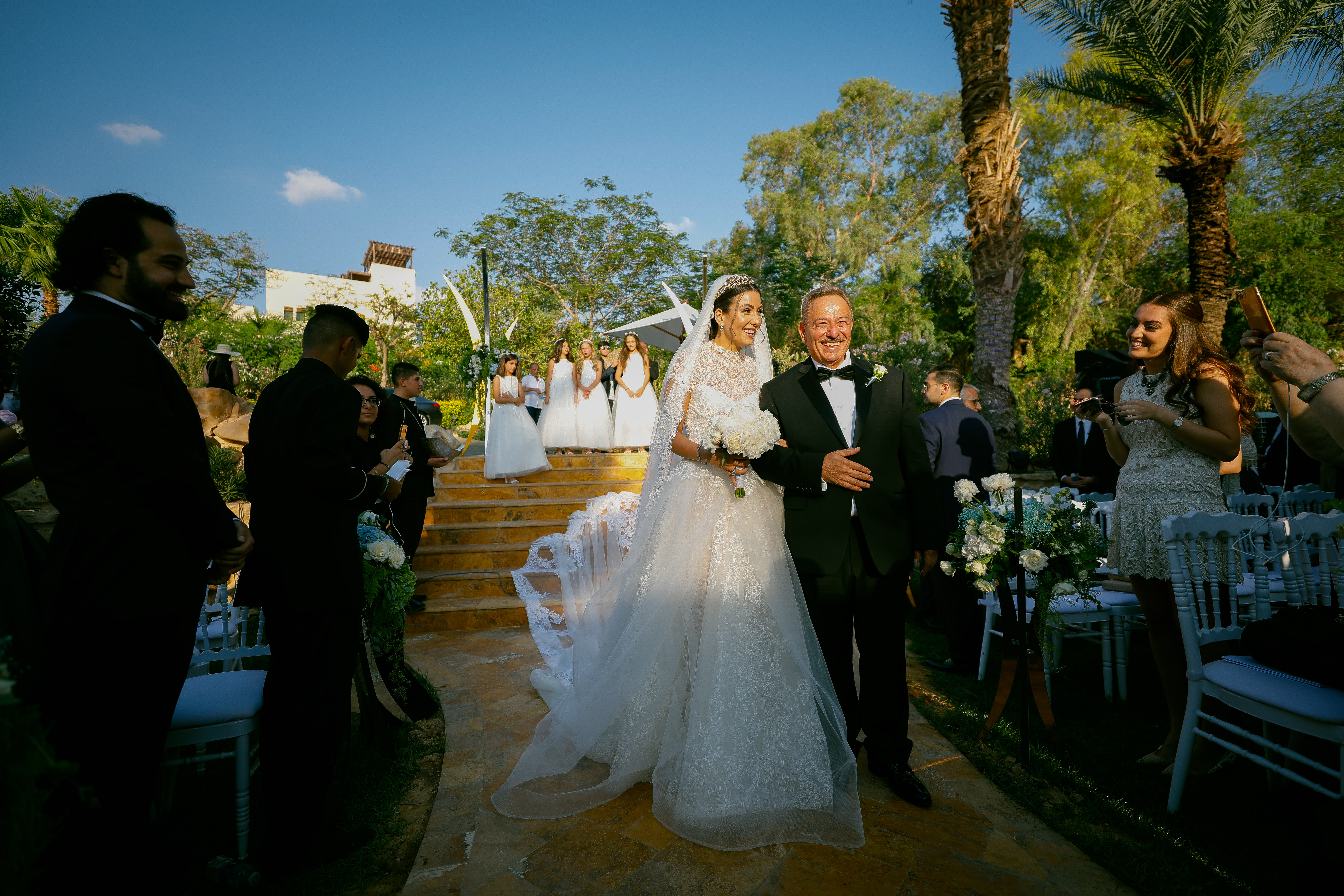 3. Jerash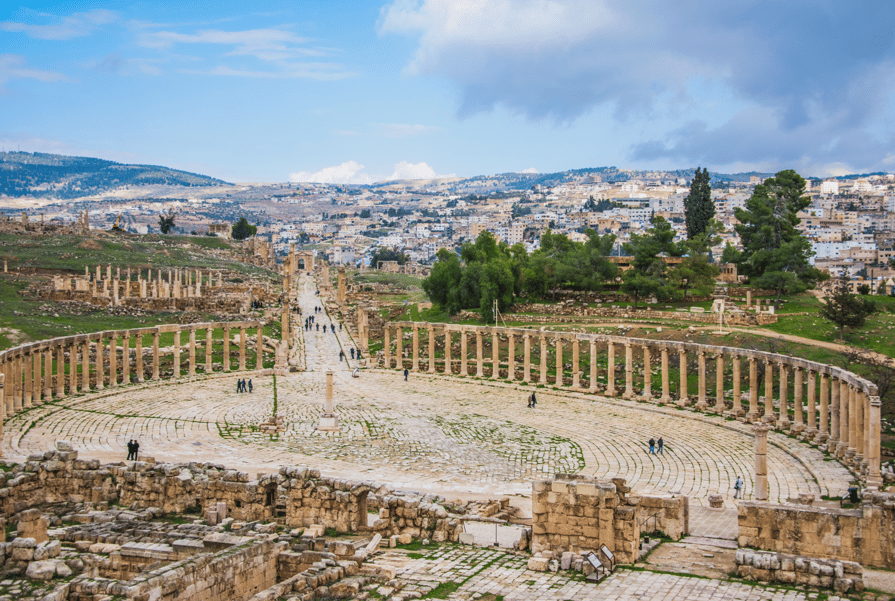 For history-loving couples, Jordan's ancient city of Jerash, previously known in the Bible as part of the Decapolis region, is home to some of the Middle East's best-preserved Greco-Roman ruins and architecture. Jerash consists of remarkable colonnaded streets, temples, theaters, and monuments dating back to thousands of years ago, offering couples an opportunity to plan their wedding in the center of an extremely significant archeological site. The city also includes various local restaurants that couples can reserve for lunch or dinner and experience delicious Jordanian dishes on their special day.
4. Aqaba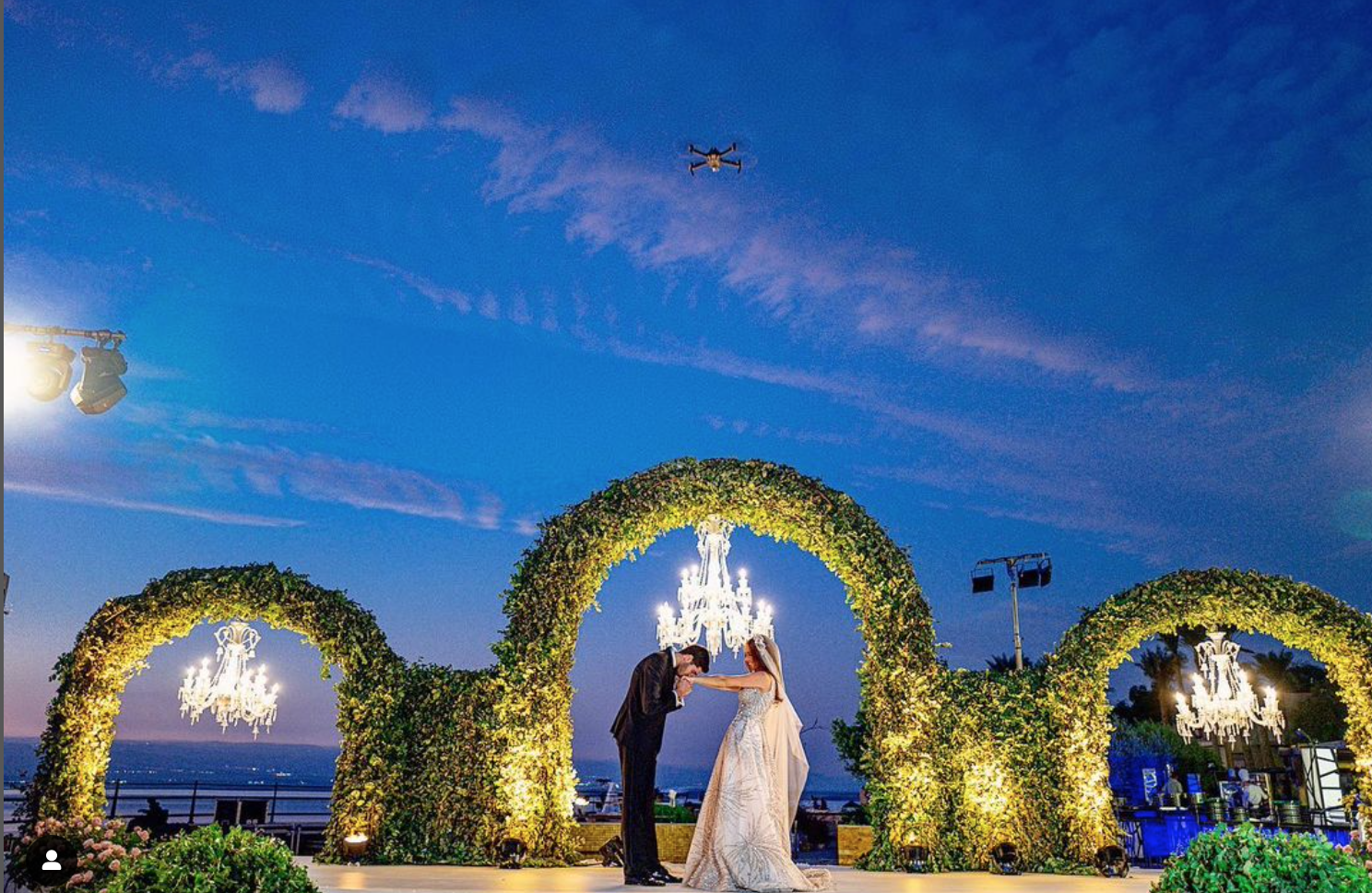 Hoping for a relaxing beach setting with a fun vibe? The coastal city of Aqaba located on the Red Sea, which is an important sea mentioned in the Bible, is commonly admired for its scenic beaches, incredible diving and snorkeling areas, and relaxing atmosphere. Additionally, Aqaba consists of many 5-star beach resorts, including the InterContinental Resort Aqaba, Hyatt Regency Aqaba Ayla, and Mövenpick Tala Bay Aqaba as well as countless multi-cuisine restaurants. The variety of fun-filled and outdoor activities in a Middle Eastern beach city will offer a couple and their guests not only a wonderful wedding ceremony but also a memorable vacation and a possible honeymoon experience for those who wish to stay longer to enjoy all that the city has to offer.
5. Amman Citadel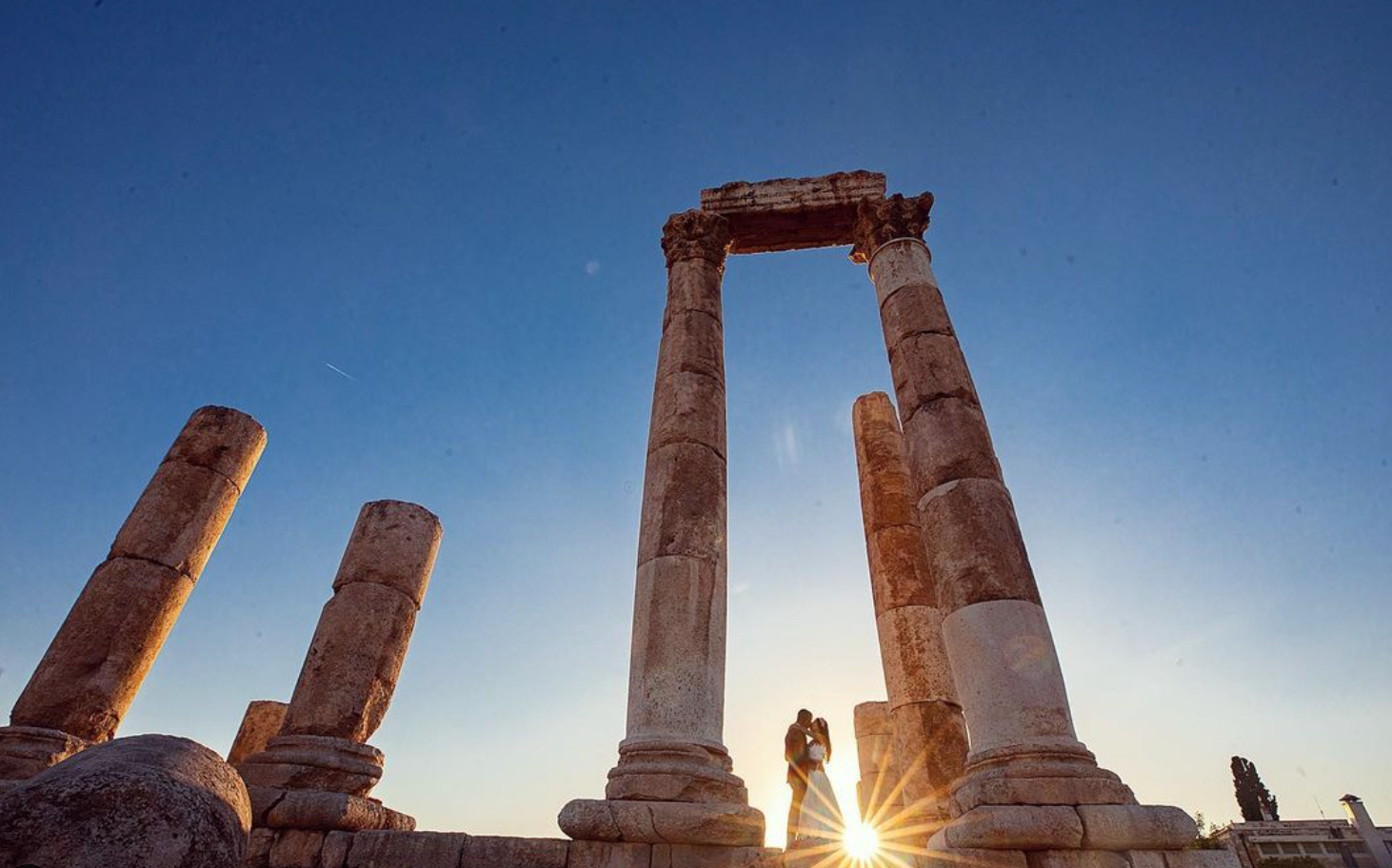 With gorgeous views of old Amman, the Citadel towers above the capital on a hill and is located in Amman's bustling and hip downtown area. The Citadel is comprised of architectural remains that date back to as far as the Bronze Age and Roman and Byzantine eras. With its picturesque surroundings and ideal location, the Amman Citadel would be perfect for any couple, offering them absolutely beautiful wedding photos to cherish forever.