From exploring Greco-Roman ruins dating back to thousands of years ago to relaxing in luxury camps in the desert, Jordan is a country filled with wonderful old and new experiences.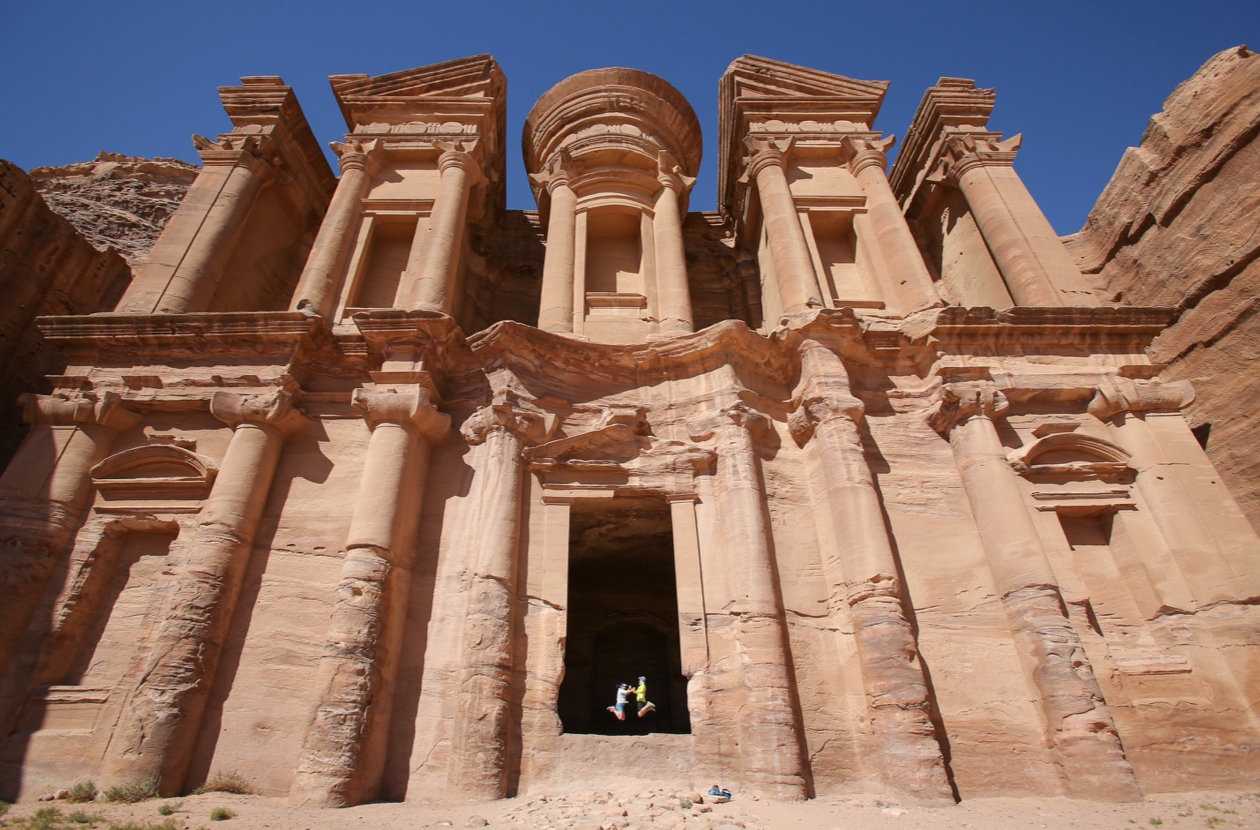 Petra, Jordan
Jordan is immensely rich in history and consists of many sacred biblical places, such as the Baptism Site, also known as "Bethany Beyond the Jordan," which is believed to be where Jesus Christ was baptized and Mount Nebo, the famous town that is referenced in the holy Bible. It is also home to Petra, one of the seven wonders of the world and the ancient rock-city that dates back to the 4th century B.C. These historic sites across the kingdom provide visitors with immense opportunities to explore, learn, and experience stories and places of our past civilizations and people.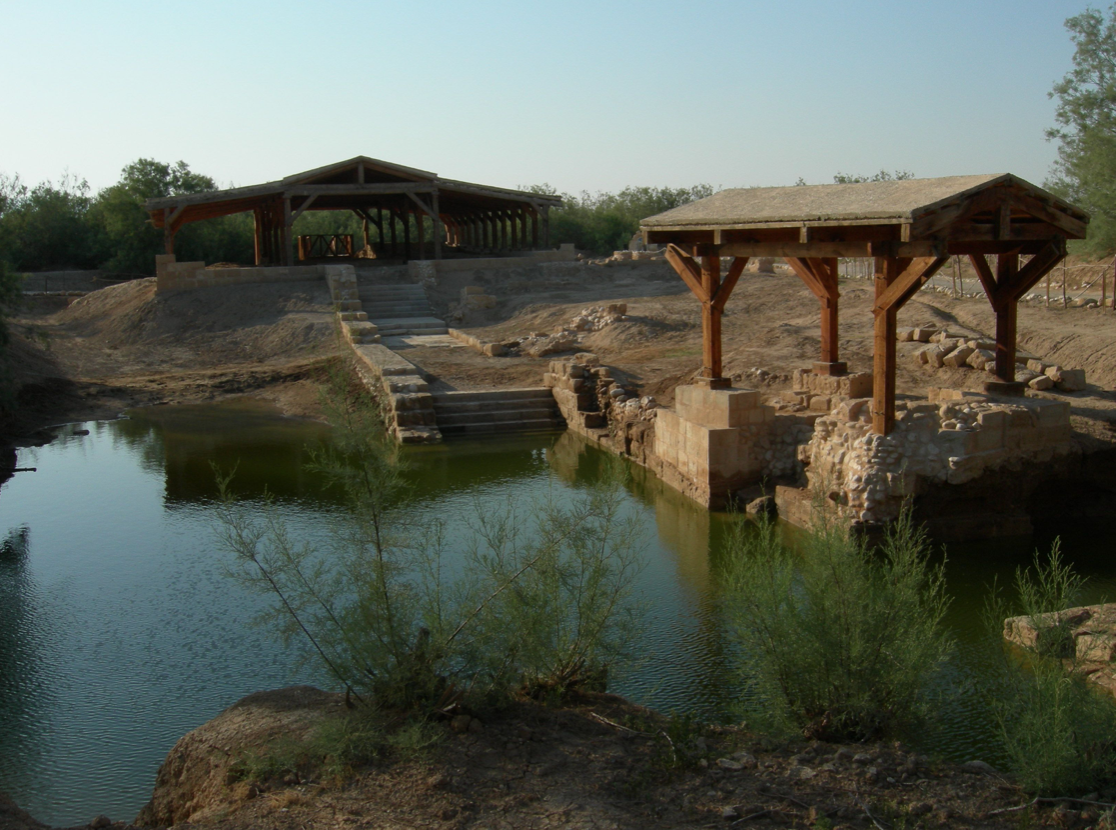 Bethany Beyond the Jordan, The Baptism Site, Jordan
Beyond these ancient spots in the country, Jordan also offers many new and lavish adventures. In the beautiful and vast Wadi Rum desert, famously known for the location where Hollywood blockbuster The Martian was filmed, guests can enjoy a luxurious camping experience in glass-built domes under a sky filled with stars, and a desert photoshoot at night.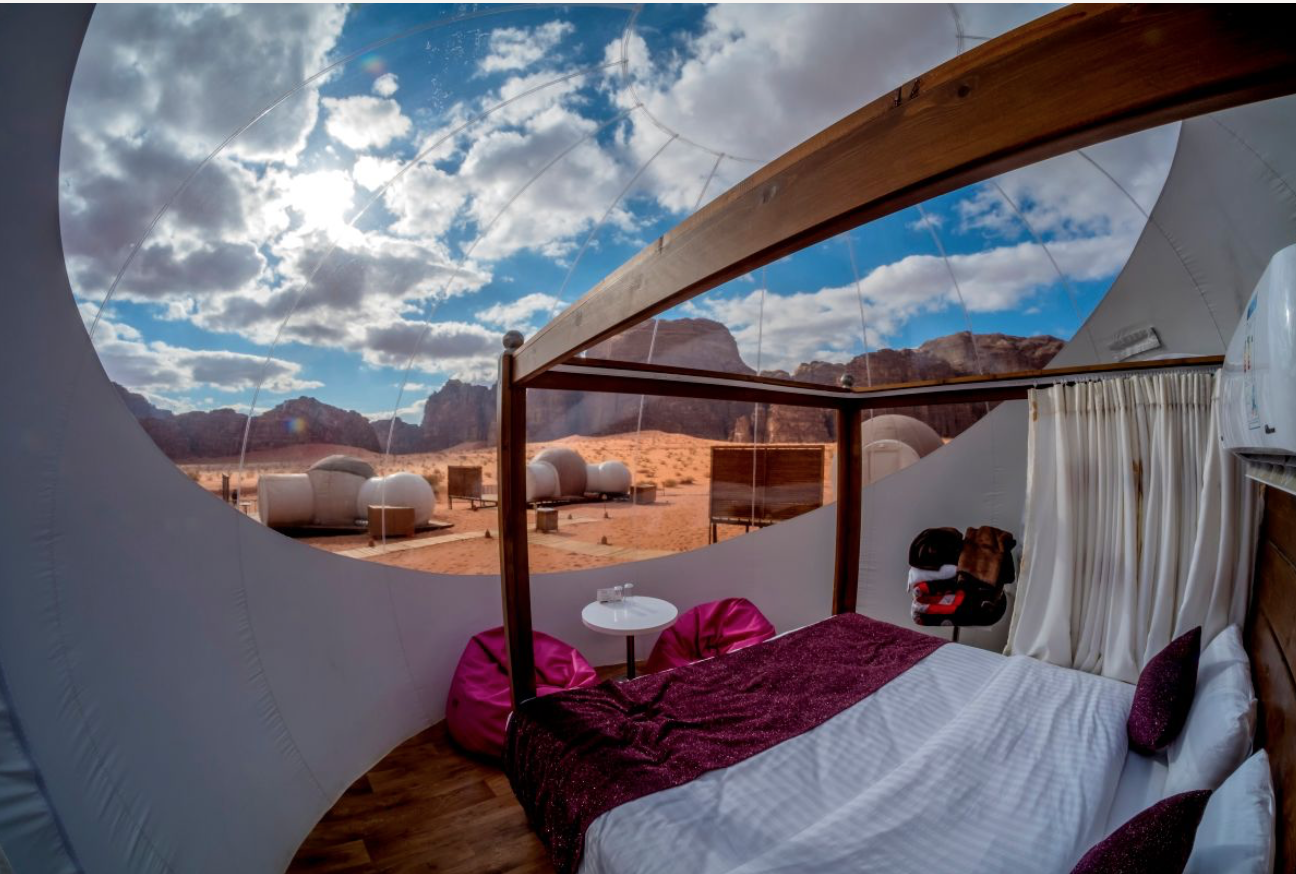 Wadi Rum, Jordan
Additionally, Jordan's capital Amman is a vibrant, modern city with incredible restaurants that offer various cuisines as well as traditional Jordanian food, an impressive arts scene, and a bustling atmosphere. Visitors in Amman can explore local art galleries such as Wadi Finan Art Gallery and Darat Al Funun that displays artworks of Jordanian and regional artists, and hosts various workshops, film screenings, and cultural events.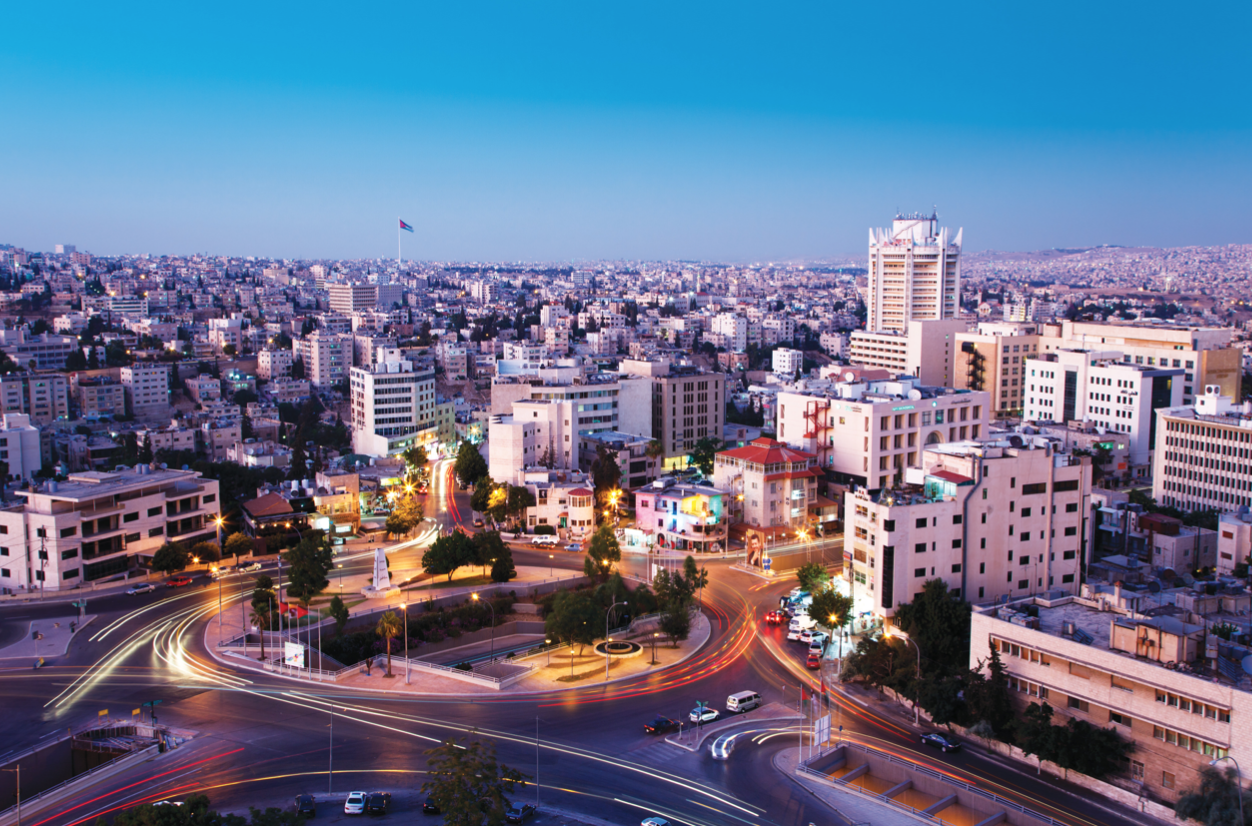 Amman, Jordan
For those who wish to enjoy the ultimate relaxing getaway, the Dead Sea, which is the lowest point on earth, is the place to be. Visitors can choose to stay at any of the 5-star luxury resorts, including the Dead Sea Marriott Resort and Spa, the Kempinski Hotel Ishtar Dead Sea, and the Hilton Dead Sea Resort and Spa. Each property offers infinity pools, mineral-infused spa treatments, delicious food options at multiple on-site restaurants, and contemporary-designed spacious rooms. They also offer the unique opportunity for visitors to cover their body in Dead Sea mud and float in the sea's salty body of water. No matter what guests choose to do during their time in the Dead Sea, it will certainly be a memorable stay.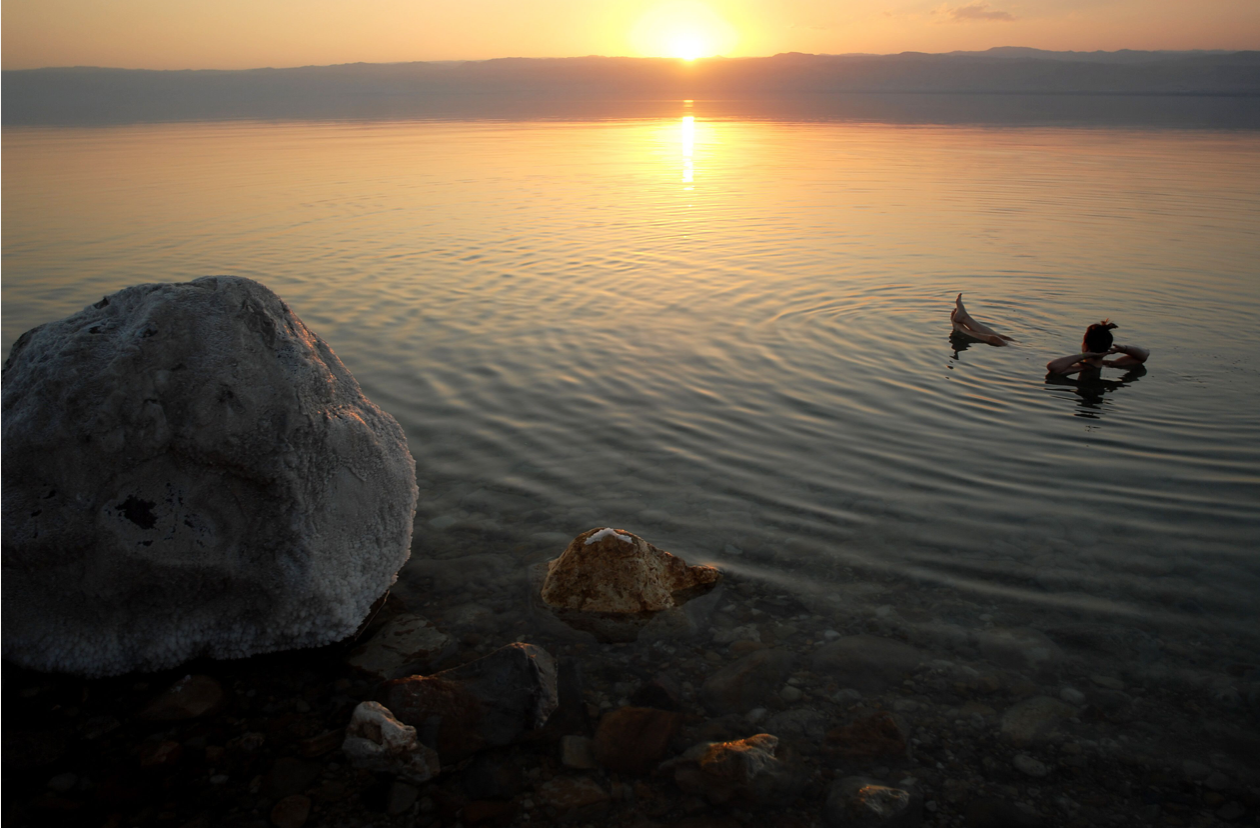 Dead Sea, Jordan
Jordan may be best known for its remnants of ancient civilization and historic sites, but it is also a country filled with modern and new experiences.