Commonly known as the "valley of the moon" and depicted as planet Mars in various Hollywood blockbusters, including The Martian, Jordan's Wadi Rum desert is a once-in-a-lifetime Arabian experience.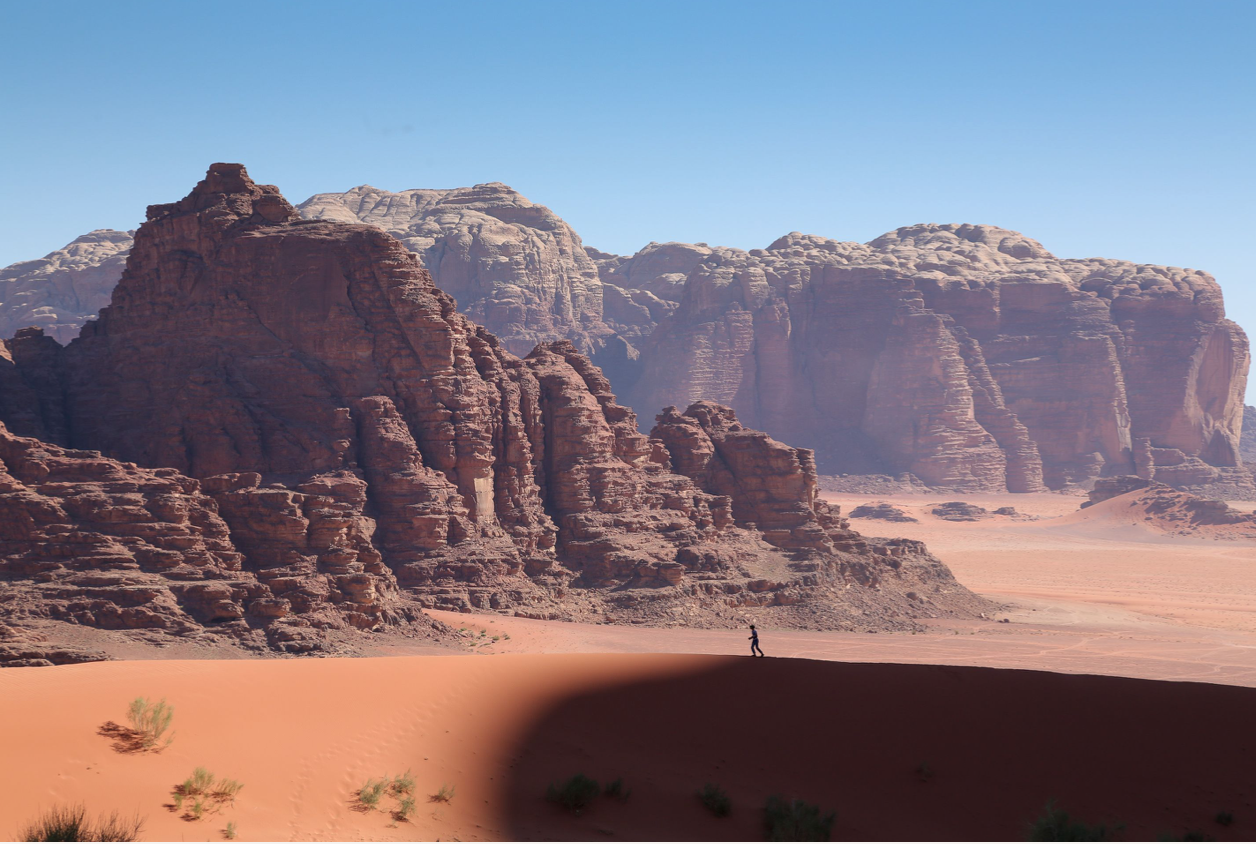 Located south of Jordan, Wadi Rum is home to sandstone mountains, narrow canyons, red-colored rolling dunes, nomadic Bedouin tribes, and a night's sky with a stunning display of stars. Once inhabited by the Arab Nabataean tribe of prehistoric times, Wadi Rum is filled with immense history, rock art, and inscriptions that date back to thousands of years ago, providing visitors with an opportunity to learn and explore past civilizations.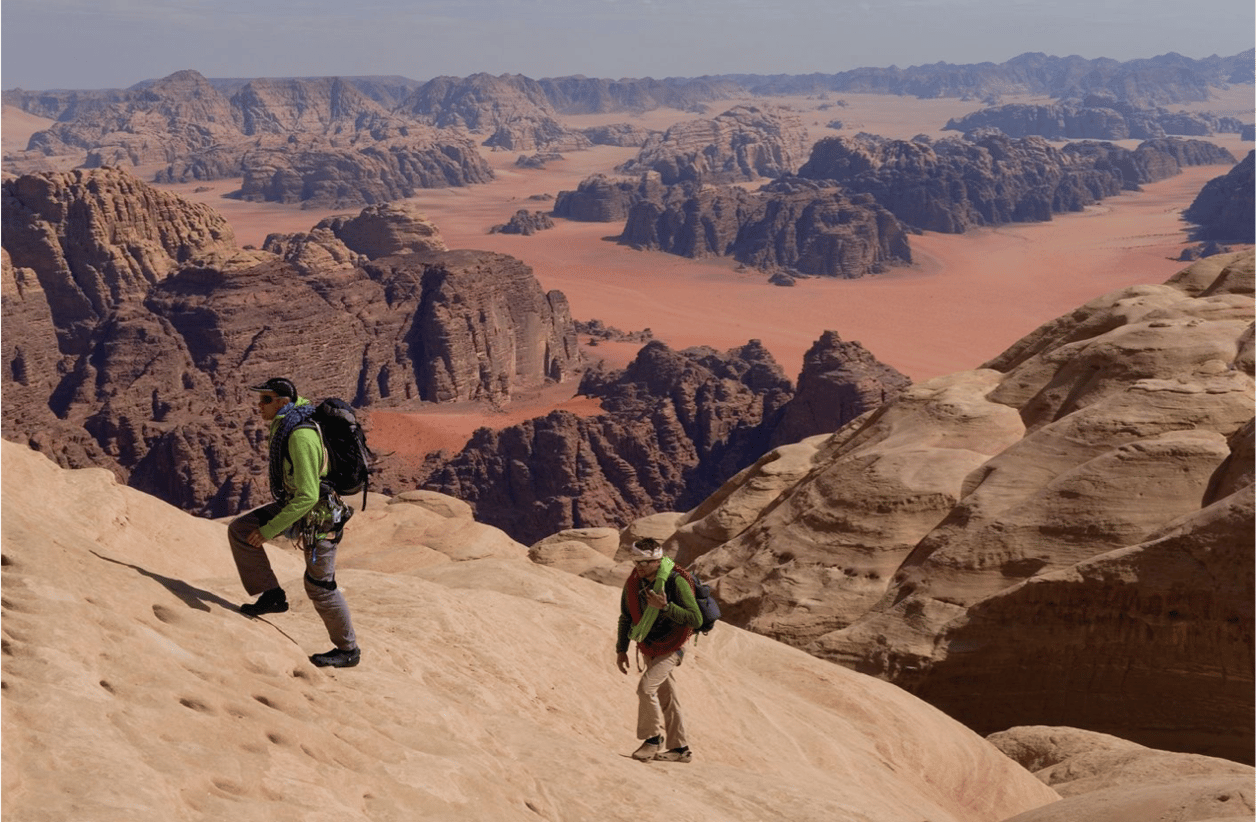 The United Nations Educational, Scientific, and Cultural Organization (UNESCO) has listed the desert as a protected area and a world heritage site due to its historical significance. According to UNESCO, "widespread petroglyphs, inscriptions and archaeological remains testify to 12,000 years of human occupation and interaction with the natural environment, illustrating the evolution of pastoral, agricultural, and urban human activity in the Arabian Peninsula and the environmental history of the region."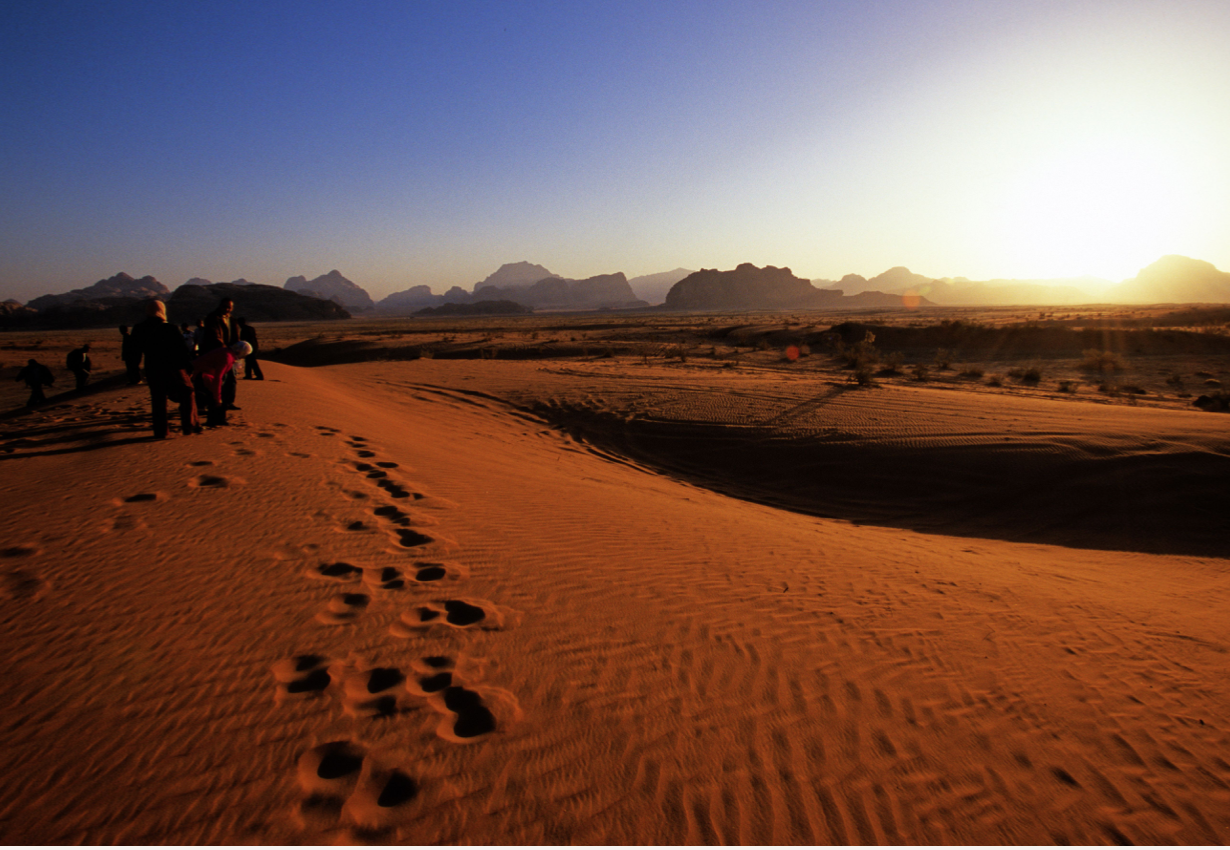 Wadi Rum is not only a site of culture and history, but it is also a place for people to unwind, relax, and enjoy a camping experience in the midst of natural surroundings.
The desert offers luxurious overnight options where guests can enjoy staying in modern glass domes with full views of the night sky from the comfort of their own bed. For those who enjoy adventure and outdoor activities, visitors can experience sandboarding, rock-climbing, horse and camel rides, 4x4 jeep tours rides, and hot air balloon rides from 2,000 ft. above the desert.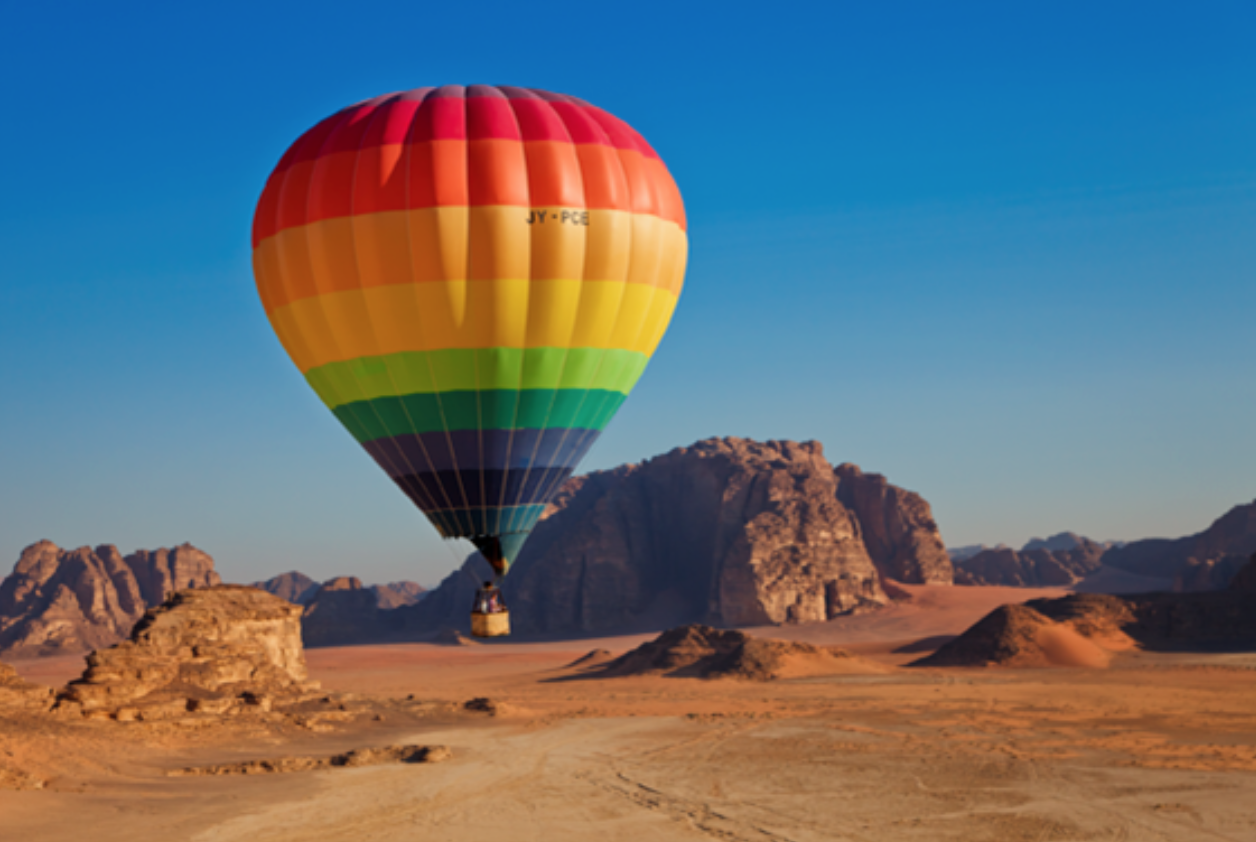 Wadi Rum's breathtaking views and unique features coupled with its incredible history and many activities for all types of travelers makes it a perfect addition to a Jordan vacation.